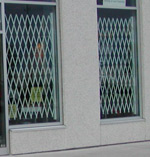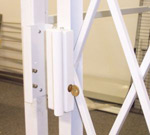 Alarms are not enough to actually stop an intruder from getting in. That is why Apex focuses on finding barrier solutions that will complement each client's individual security needs.
Apex barrier solutions include simple bars, security gates, and customized, decorative bars.
Apex offers a wide selection of bars and gates for both residential and commercial windows and doors.