Posted by DIY Girlz on 5th Mar 2020
Static Cling Window Films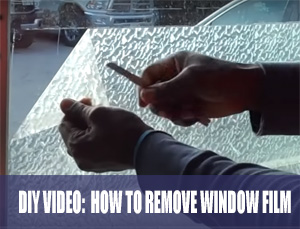 Apex Window Films receives many calls about the removability of window films. The simple answer is yes, window films are removable, however, most are not reusable if they have an adhesive backing.
Traditional window films have an adhesive on one side that sets and cures over the first days and weeks after installation. While these films can indeed be removed it does take some time and typically results in the film peeling off in strips, much like removing old wallpaper.
Static cling window films pull off your windows in one solid piece and leave no messy adhesive residue behind.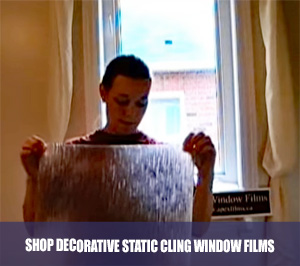 Great Films for First DIY Project
Static cling window films have no adhesive backing. The film is installed on regular flat glass in much the same way as traditional window film. However, they are much more forgiving to install...This makes them a perfect beginner film for the do-it-yourselfer; should you fail to align the film the first time, simply pull the film off, wet the surface and try again! Unlike adhesive films, there is no adhesive to lose from repeated tries and it easily separates should the film fold upon itself during the install.
Solar films are especially thin, making them a little more tricky to install than decorative varieties. The forgiving qualities of thicker, non-adhesive static solar films make them a top choice for new DIY "window filmers"!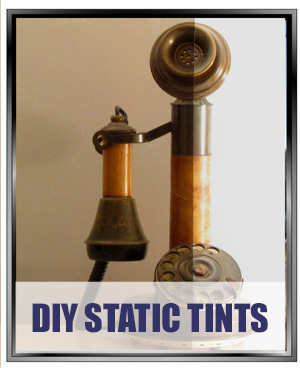 Static Cling Decorative and Solar Control Tints
Two of the primary reasons that do-it-yourselfers use window film for their houshold DIY projects are to improve privacy, block an unsightly view, or control solar heat and glare. Static cling window films are available in a wide range of decorative patterns for full and semi-privacy as well as solar control window tints.
Ideal Window Film for Renters
Because static cling window films are not permanent and do not require any sort of physical change the way that other window treatments like blinds and drapes do, they are ideal for renters who want a quick fix and will not cause your landlord or property manager serious concerns.
Home and business owners value static cling window films as an economical interim solution for privacy when the funds are not there for replacement windows, formal draperies, or hi-tech shades for privacy or solar control. In my personal experience, I used a static cling film to cover a window with a seal failure until we were able to replace the unit.
Seasonal Re-Usability
The removability of static cling window films make them ideal for renters or for temporary installations. Some decorative films and decals have a seasonal theme which you may not wish to have all year. Perhaps your are the type of person who likes to change-up their pattern from time to time, or maybe you would like solar control during the summer but prefer full sun during the colder darker months of the year. Static cling window films are the solution for you!
PRO TIP: When installing static cling window films, save the backing paper and packaging box! Because static cling films are durable and reusable, the original packaging are ideal for storing your films for future use.
Surprisingly Durable
For my own DIY projects, I have used static cling films on glass shower doors for improved privacy, while maintaining light flow. I have also applied them to the inside of our front storm doors to make them look prettier while partially blocking views in. While static cling films by nature will not be as permanent as adhesive or so-called "sticky-back" window films, I found that mine stayed on for years without curling or pealing.
In fact, I applied a static cling film to a flat skylight in my bathroom (highly recommend two people for this DIY project) and it worked like a charm there too!
Static cling decorative and solar control window films offer you flexibile solutions for a wide range of issues from privacy to hot spots and glare while being economical and conveniently easy to install - a great option for your DIY project!