Posted by Window Film Guy on 9th Jan 2020
How Did They Do That?
How was the Direct Energy Building at the Canadian National Exhibition Grounds transformed in 2009 into a giant projection screen?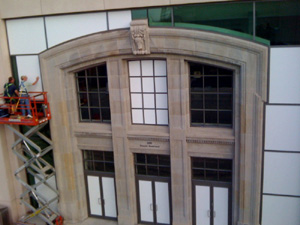 With Some Help From Apex Window Films!
Using window film, we were able to help create a better projection surface on the the windows of the buildings' facade to create this incredible effect.
Whether your project is big or small, let the experts at Apex help you find the solution for your windows! Call us today at (416)335-8181.