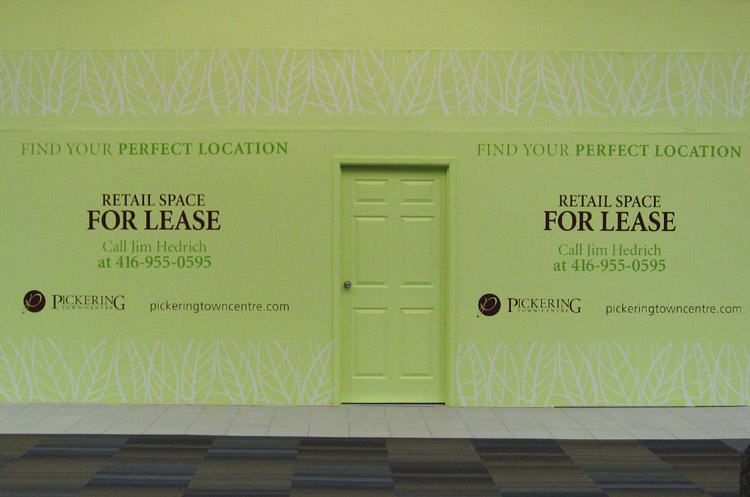 This GTA retail mall was looking for a cost-effective custom signage solution that would
blend with their existing theme and decor.
Using graphic cut film, Apex was able to to recreate the decorative border in the existing walls (see white area at the top of the wall) and create elegant sign lettering that matched the colour scheme and incorporated the client logo. Applying graphic films is a quick, clean and affordable approach to creating signs, that are highly detailed and stylized. Custom cut film sigange is more precise and easier to change or remove than paint and more secure than a banner or poster.
Call Apex Window Films for custom signage solutions in the Greater Toronto Area at (416)335-8181 or email us at info@ApexFilms.ca
More Toronto Area Before and After Decorative & Graphic Film Case Studies:
For more pictures of Apex installations in Toronto click here.
Graphics can be cut into a wide variety of decorative window films, click here for samples of Apex Toronto Decorative Window Film.