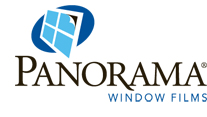 Apex Window Films carries the full line of premium quality Panorama window films by Bekaert.
The friendly and professional window film experts at Apex will help you choose the film that is right for your specific commercial or residential application.
Performance results were generated from testing 1/8" (3mm) thick clear glass. Performance results are subject to variations within industry standards. For performance results of 1/4" and double paned windows please contact us.
Click Here for Downloadable PDF