Before...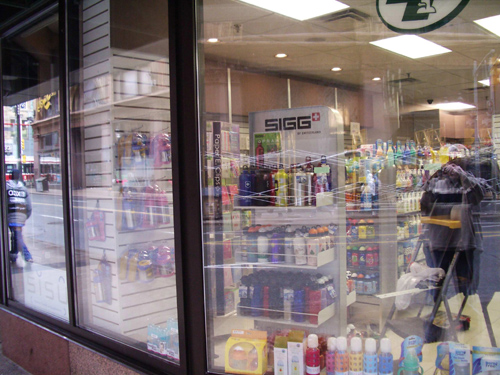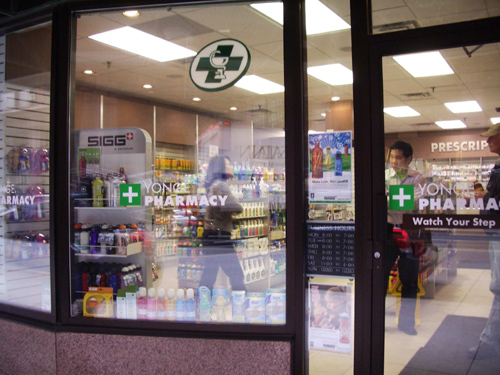 This Toronto retail pharmacy, located on a very busy street wanted to identify itself to pedestrian traffic that may not see their overhead signs.
After...
P.O.S. Retail use of Graphic Cut Window Film on Interior Glass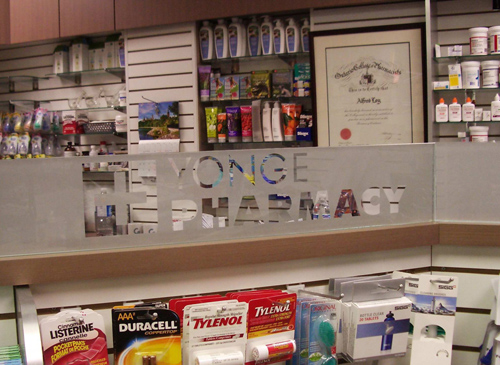 More Toronto Area Before and After Decorative & Graphic Film Case Studies:
For more pictures of Apex installations in Toronto click here.
Graphics can be cut into a wide variety of decorative window films, click here for samples of Apex Toronto Decorative Window Film.