Before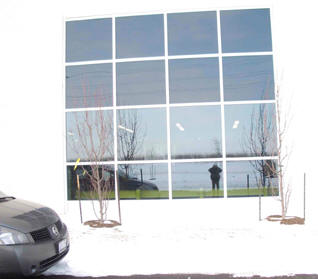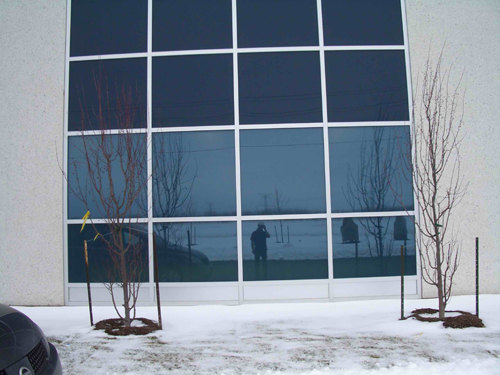 After...
This major appliance distribution centre in Milton, Ontario required privacy for large windows in their warehouse.
Utilizing "Sandblasted" decorative film, Apex was able to deliver privacy--an important aspect of commercial security.
Interior Before: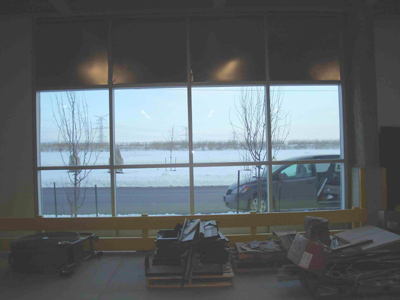 Interior After: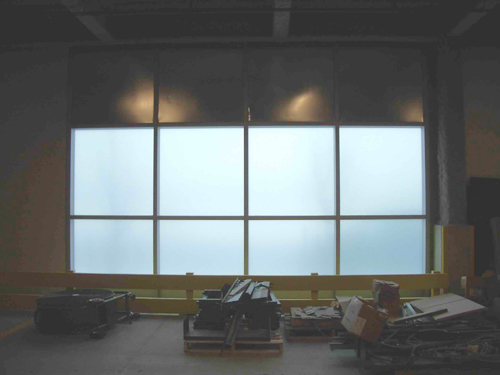 You can see from these interior 'before' and 'after' photos that there is still significant light transmission through the warehouse's windows.
Window films also reduce glare that can impair sightlines, particularly from late-afternoon sun. The safety of forklift operators and warehouse workers is enhanced by reducing blinding glare.
Decorative window films are available in a wide variety of colours and textures and there are a myriad options for graphic cutting. With so many window films to choose from, let Apex Window Film's professional window protection experts help you find the right solution for your specific requirement.
CLICK HERE for more information on Glass, Window and Door Security Solutions
More Toronto Area Before and After Decorative & Graphic Film Case Studies:
For more pictures of Apex installations in Toronto click here.
Graphics can be cut into a wide variety of decorative window films, click here for samples of Apex Toronto Decorative Window Film.